Where is pupil work being set and how is it accessed?
All student work is being set on Microsoft Teams, students can access this using their school login details (the same as they use to access the computer in school).
They can access Teams through logging into RM-Unify.
Watch the video here so you know how to log-in
---
Parent/Student User Guide for Teams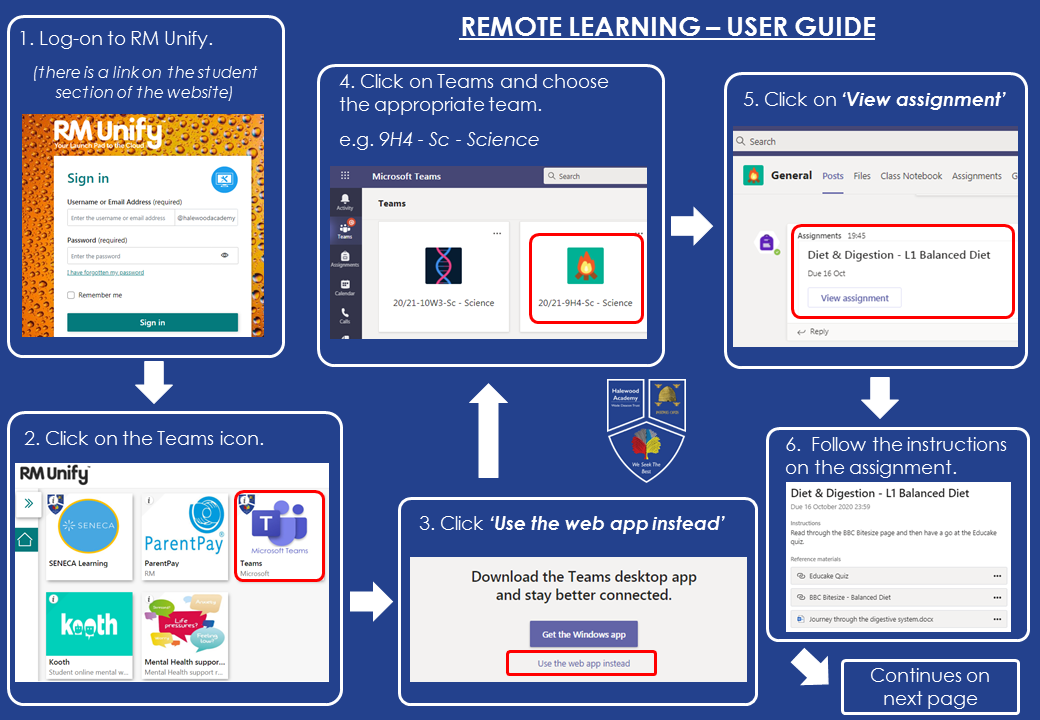 ---
How to access live lessons
All your live lessons will be accessed through your Teams calendar. The live lessons will follow your normal timetable. Below is a guide on how to join these lessons.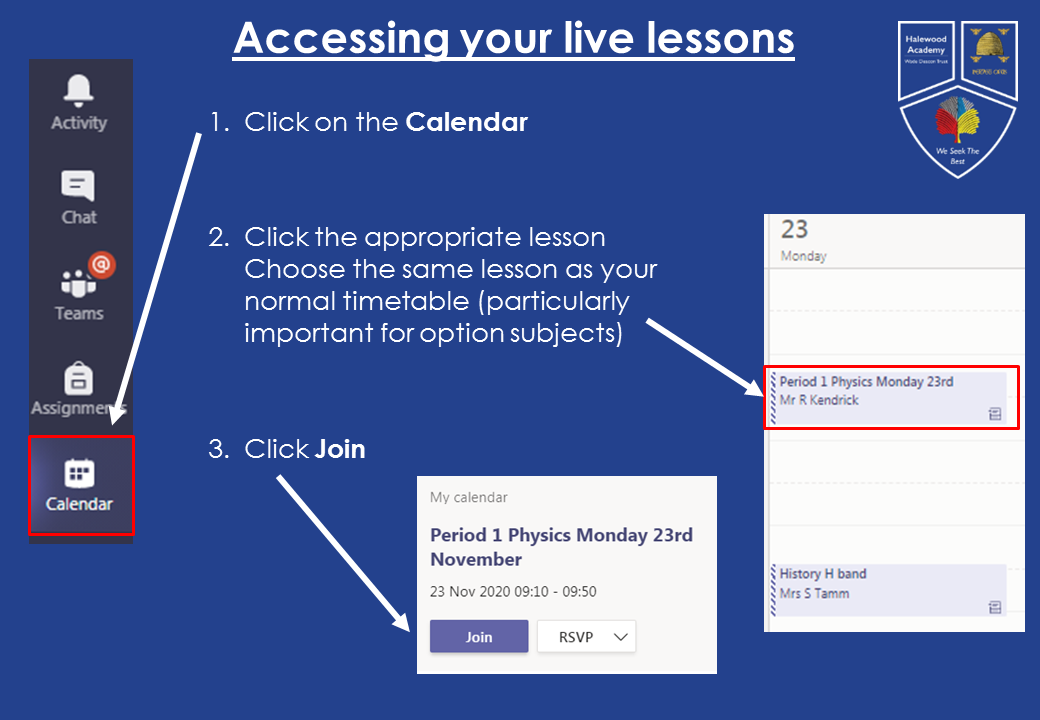 Consent for Blended lessons - Some live lessons may be from a classroom with pupils taking part in the lesson in school. In this instance pupils voices might be broadcast when answering questions in the classroom. If you do not want your son/daughter to be broadcast in this manner please inform the school via the contact form on the website.
Installing Microsoft Office
If you do not have access to Microsoft Office on your home computer then you can install it for free through the student's school Microsoft account. See below for instructions: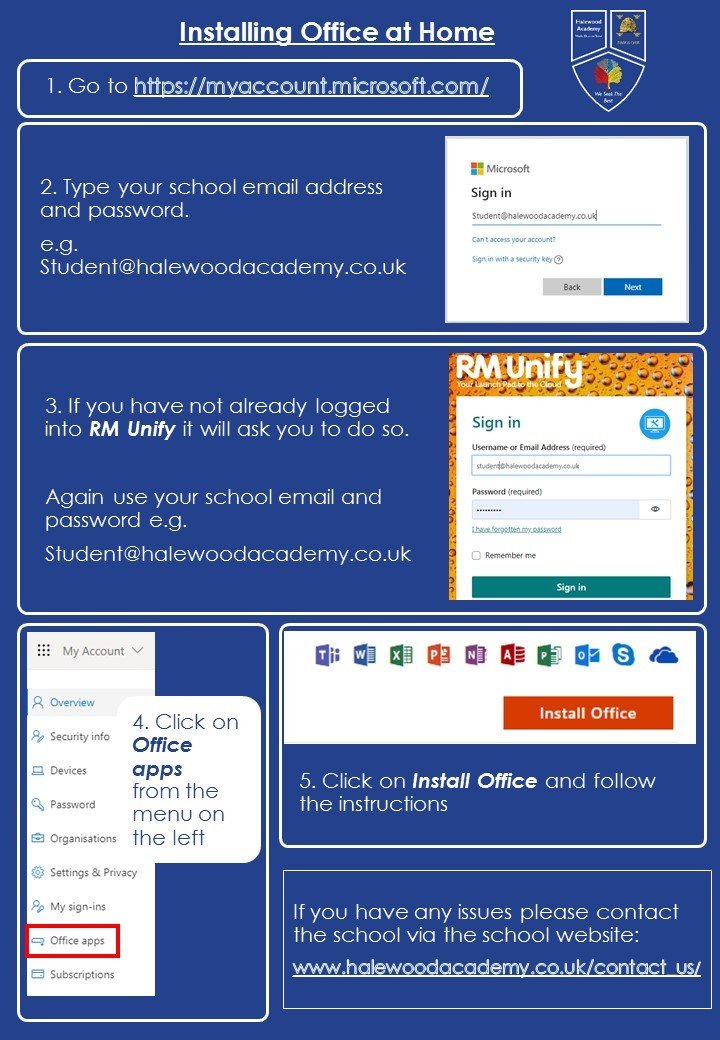 ---
Students without ICT or internet access
We will rely heavily on suitable access to ICT. Ideally, students should have access to their own computer or tablet device, but we fully appreciate the constraints that many families will face. Our learning activities are designed to be accessible using a wide range of devices (including smart phones if necessary), and while we cannot provide devices to every child, we will do our best to support you if your child does not have suitable ICT access. If you are concerned about this, please contact the school through your child's Progress Leader.
---
Other useful websites and resources
There are a number of learning resources used in school that can be accessed from home.Oak National Academy and BBC Bitesize Daily are excellent new resources providing free, interactive curriculum-linked lessons for all year groups.