Behaviour Expectations
Whole School Expectations
The poster below is in all classrooms to remind us all of our expectations in lessons.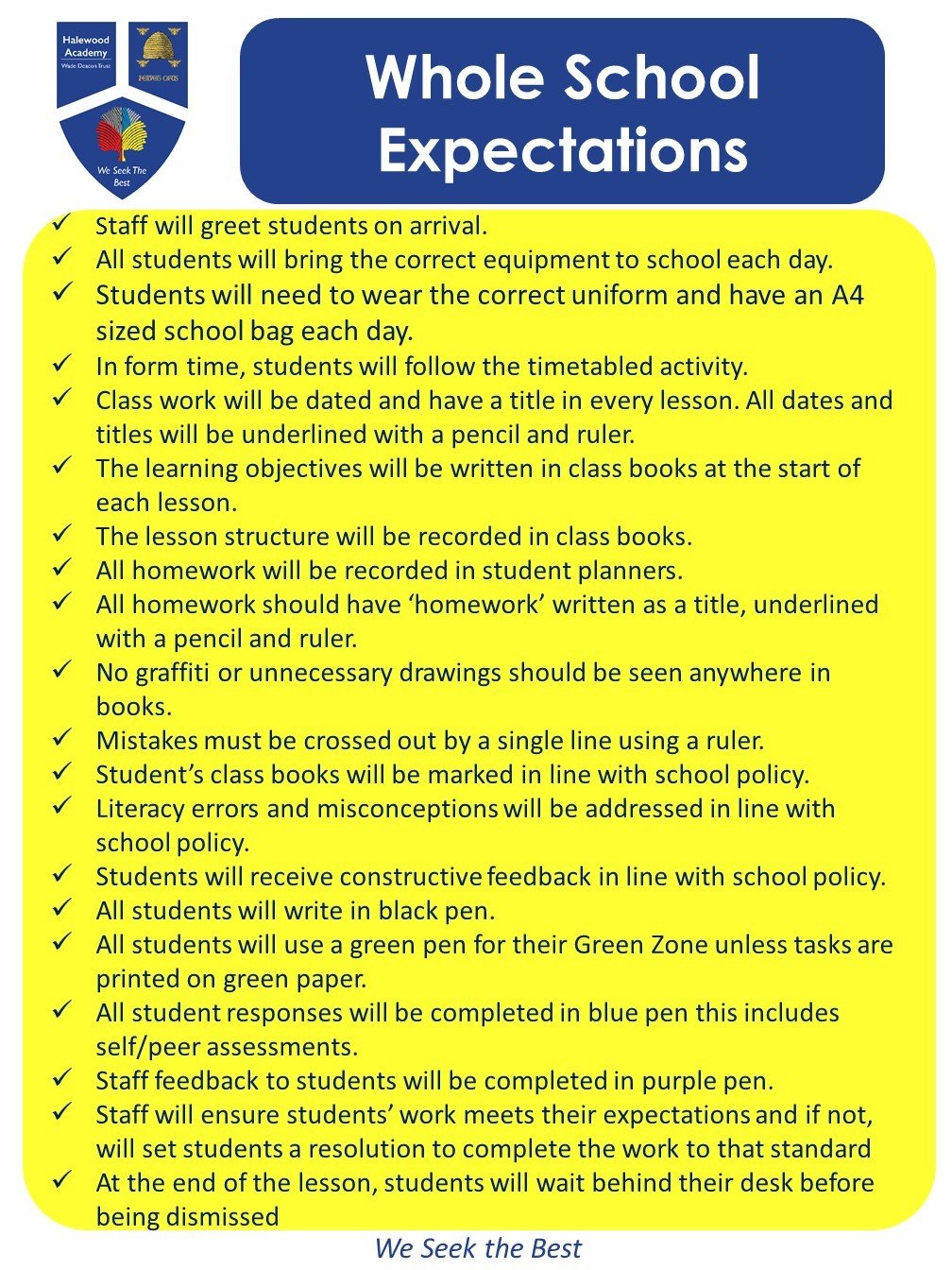 At Halewood Academy, we expect pupils to be responsible for choosing their attitude/behaviour and therefore they choose their pathway in each lesson.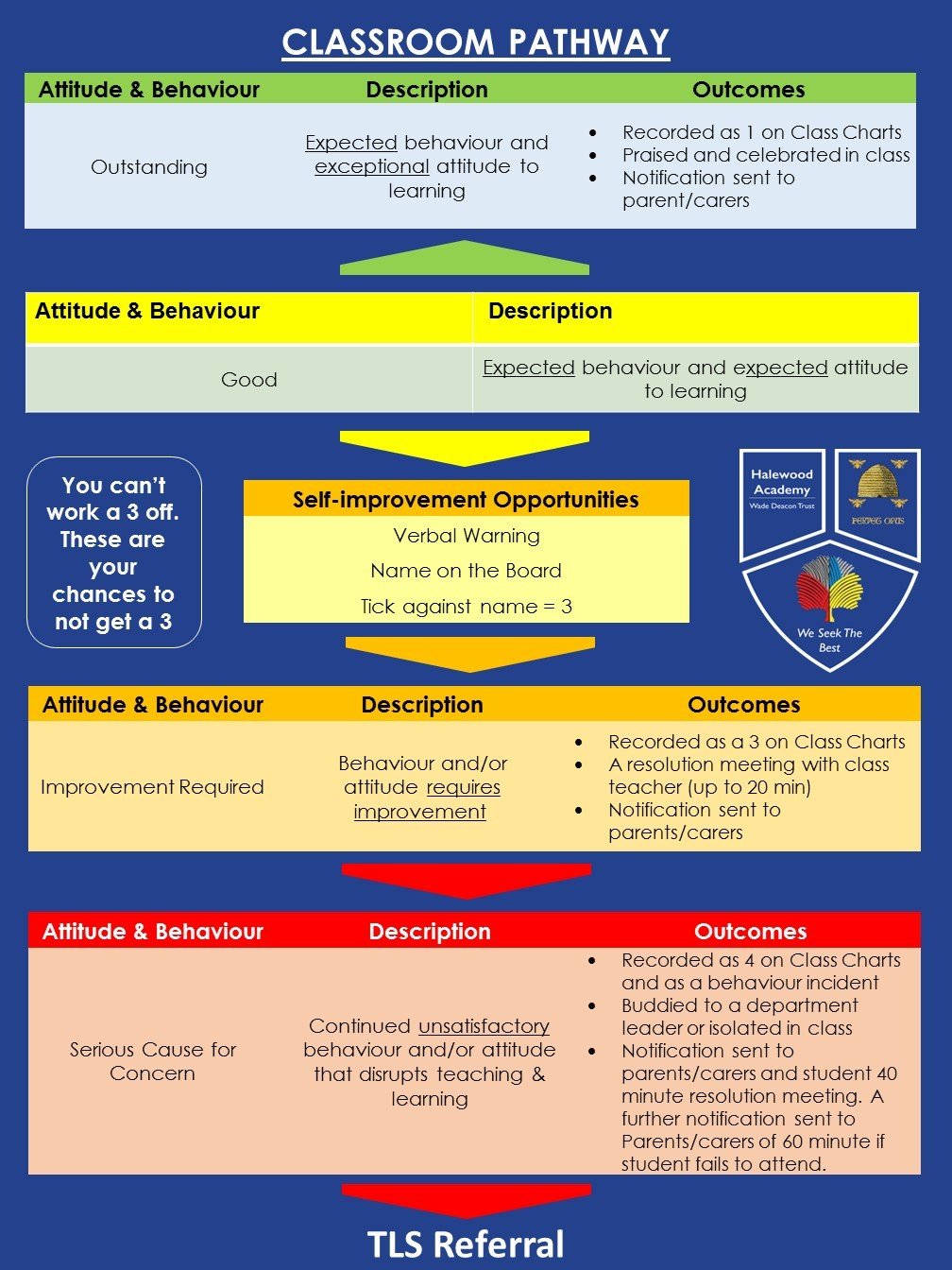 Attitude to Learning & Behaviour for Learning
At Halewood Academy, we will use Class Charts to monitor pupils' attitude and behaviour in every lesson. This allows us to reward pupils as well as support pupils that maybe struggling with choosing the correct attitude/behaviour.
1 = Outstanding: Expected behaviour and exceptional attitude to learning.
3 = Improvement required: Behaviour and/or attitude is unsatisfactory.
4 = Serious cause for concern: Behaviour is disrupting the learning of others and may result in the removal from the lesson.