Year 9 Options 2021
Well done! You have come this far in your education and you are about to choose some of the subjects that you want to study for the next two years. The process of selection needs a lot of thought, care and discussion. The school and your parents/carers are all here ready to help support your during this process
Choosing the right courses to ensure that you both succeed whilst at the same time challenging yourself is very important.
All courses will have some form of examination. Some will have a controlled assessment element, and others will be assessed entirely on a final examination, so look at each course available and choose the right one for you!
The courses you finally choose will give you the opportunity to get the best possible grades in the exams so that your choices after Year 11 are as wide as possible.
Remember, 'Seek the Best' in yourself!
Options News
19th March: Options form deadline - Wednesday 24th March
Options Booklet
Click image for more information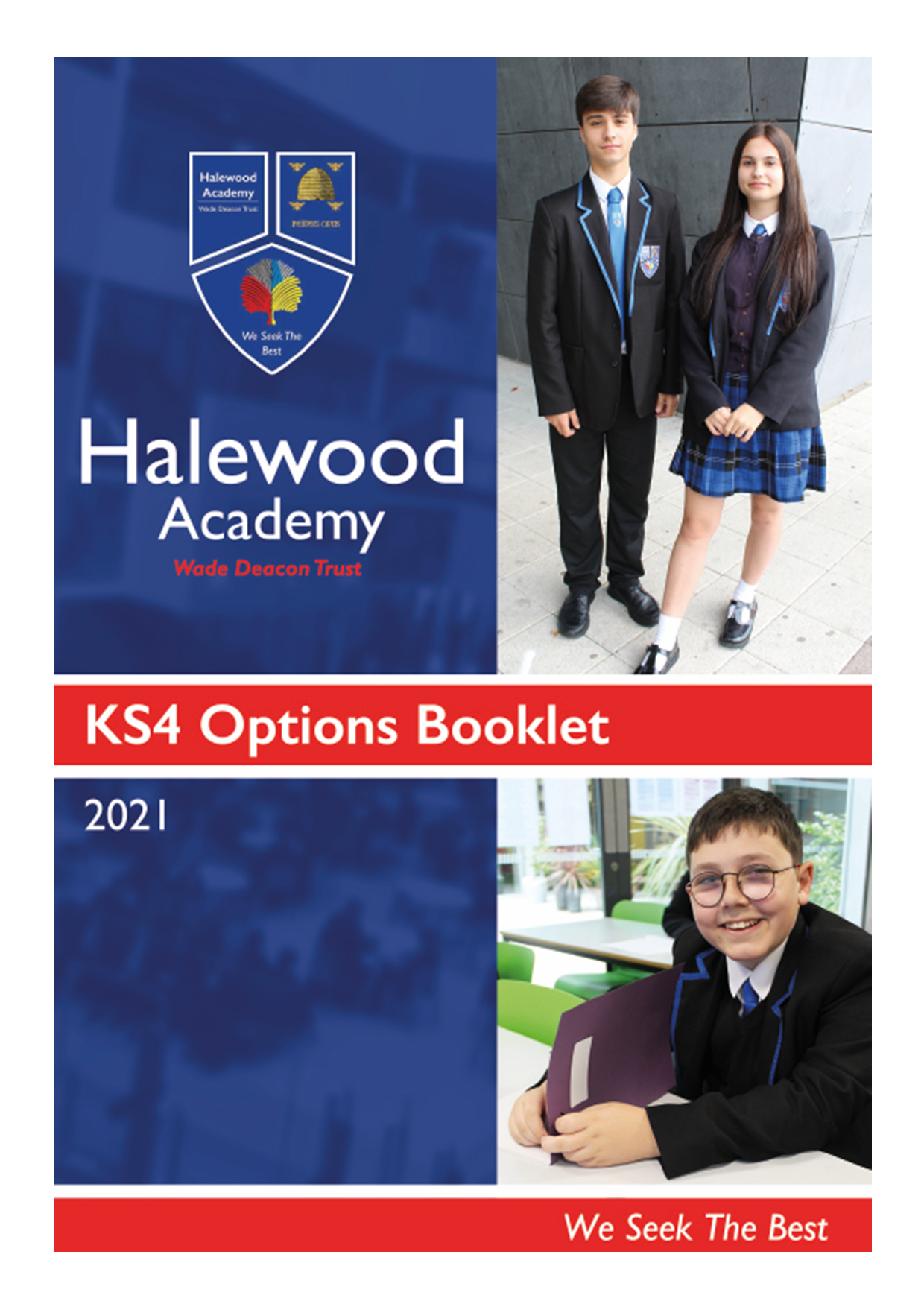 Options Videos
Compulsory subjects: