Careers Education Information and Guidance (CEIAG)
Careers Lead at Halewood Academy:
Miss A Gallen
Contact:
Tel: 0151 477 8830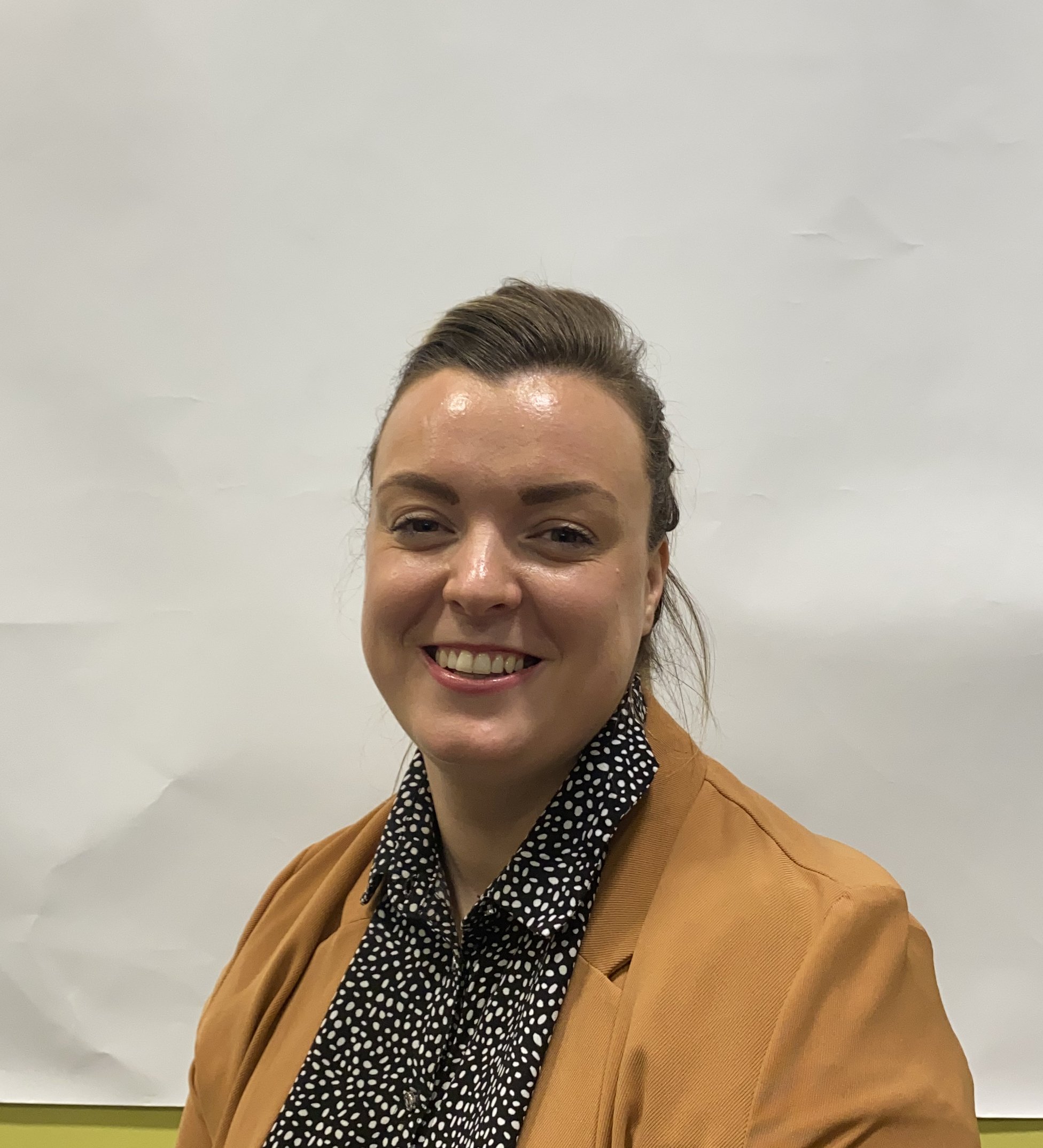 Careers Education, Information, Advice and Guidance (CEIAG) policy
Our Careers Team
Mr Harrison: Vice Principal – Personal Development
GHarrison@halewoodacademy.co.uk
Ms Rafferty: Independent Careers Advisor
FRafferty@halewoodacademy.co.uk
Mrs Jones: Aspirations Coordinator
Mr Campbell: STEAM Coordinator
JCampbell@halewoodacademy.co.uk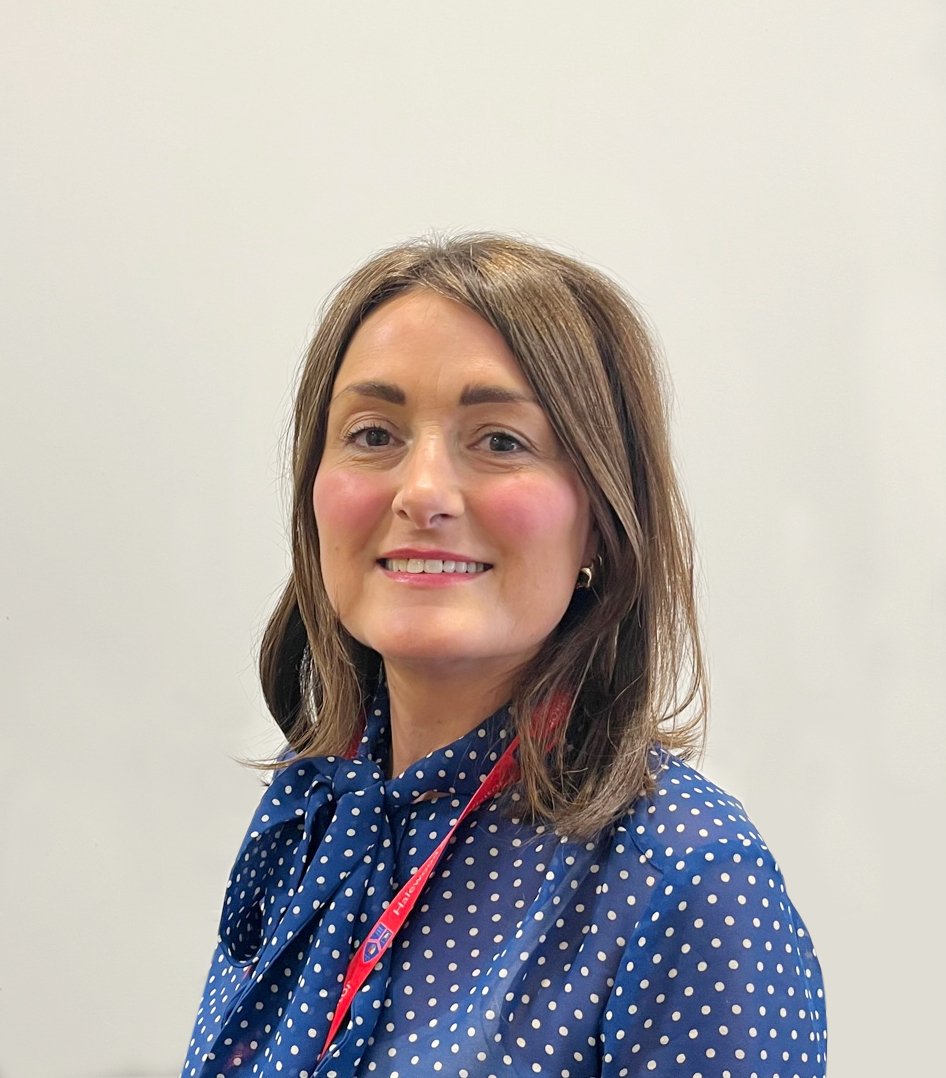 Ms Rafferty - Career Adviser
I am Faye, an independent careers adviser at Halewood Academy and I am very excited to be working with all the students and teaching staff from this September. I am particularly looking forward to getting to know the students and parents and carers as the year progresses.
I have 17 years of experience working with young people across the Liverpool City Region. I have spent most of my career working in schools and colleges with key stage 3, 4 and 5 students supporting them to make decisions about their futures at key transition points. The post 16/18 landscape that young people must navigate has changed significantly which has meant that it is crucial they have access to accurate information, advice and guidance via professionals who can help broaden their awareness and understanding of the many different options they can chose from. I am passionate about providing a service for young people which is accessible and helps to create sense of empowerment so that they feel confident about the decisions they make to help them take their next steps and reach their career goals. I work closely with key staff in school to help enhance their CEIAG provision and focus on supporting them to meet the Gatsby Benchmarks.
In addition to working directly one to one with young people, (and their parents), creating resources and delivering a wide range of careers related workshops to groups I have also been lucky enough to have spent time working on a variety of different projects. This has included working with employers to help create apprenticeship opportunities and more recently working at University of Liverpool as part of the Shaping Futures programme. Whilst there I collaborated with a range of higher education institutions to create innovative ways to address issues preventing young people accessing degree level qualifications. I have been able to build up extensive knowledge of the provision within the Liverpool City Region and am always looking for opportunities to further update my understanding. I built up have strong networks throughout education, (particularly locally!), with employers and a variety of organisations to help enhance the work that I do. I am registered with the Careers Development Institute as a Level 6 Career Development Professional. This means that I must adhere to the CDI Code of Ethics and commit to continuous professional development each year. I am currently working towards my Careers Leader status.
I have an in depth understanding of the issues young people can face when trying to move successfully through education and on to the world of work and therefore aim to break down barriers to progression where I can. I am an ardent advocate for young people and believe that there is always going to be an option for them to make successful transitions regardless of their academic abilities, they are all unique with so much to offer, they just not have realised it yet!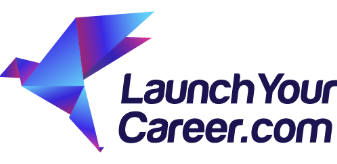 Launch Your Career
https://launchyourcareer.com/en_UK/
This year pupils from Years 7-11 will have access to the fantastic platform - LaunchYourCareer LYC. This will give them access to the Animal Personality Quiz, over 700 Career Profiles and the fully immersive World of Work 360 workplace / University tours, plus the opportunity to take part in live events hosted by LYC partners including Tesco, NatWest and Thorpe Park.
LaunchYourCareer will be used in Personal Development lessons across Years 7-11 as outlined in the career's curriculum. For Teachers, there is access to Careers Tutorials, Animal Personality resources, mini challenges and ourEnterprise Challenges sponsored by UCFB / Kick It Out and The Oli Leigh Trust -
The Curriculum is broken down into 5 steps and cover all aspects of Careers, including;
Soft skills development
Careers planning
FE / HE guidance,
Careers across the Curriculum,
Learning from Local Labour Market Information
Skills for the future
& Preparation for the World of Work
with regular input from a host of employers and employees across a wide range of industries and sectors.
LaunchYourCareer.com
Career Discovery can still take place outside of the Virtual Reality experience. Students can start the process online by taking our Personality Quiz and creating an online profile. They can sign in from multiple devices, meaning their discovery can continue at home, with family and friends or in the classroom.
Schools can use LaunchYourCareer.com as a gateway to access valuable student data and their individual profiles. Through the educator dashboard, you can communicate directly with students, track progress, set tasks, access their destination data, and filter and report the student database.
LaunchYourCareer VR
At LaunchYourCareer we have taken the leap into advancing career guidance and revolutionizing the delivery for educators, making it more relatable and relevant for students by engaging them in exciting technology.
Available to all schools in VIRTUAL REALITY our experience takes young people on a journey of discovery using gamification, and our Virtual Interactive Career Training & Apprenticeship Robot (VICTAR) to show you around!
Increasing student engagement with the subject of careers, and helping them understand the importance of that pathway in line with their learning and academic journey, can support them to make better choices for their future.
Features & Benefits of Using LYC
Virtual Reality
LaunchYourCareer VR inspires & engages students taking their first step into career discovery. This innovative platform is the world's first career search experience in VR.
Personal Profile
At LaunchYourCareer.com students can build a personal student career profile. Schools can access this profile and connect via their 'educator' dashboard to monitor, measure and mentor.
Measuring the Journey
With schools able to access student profiles viewing their choices, intended study pathways & valuable destination data. They are able to filter the information for reporting, analysis and future guidance.
Personalized & Individual
LaunchYourCareer doesn't bombard students with multiple careers to confuse them, we guide them through their options, and profile the students using neuro linguistic programming blended with personality theory, to create personalized pathways for them.
Evolves with Students
Can be used to support transitional periods in a student's education to focus, re-establish or confirm the next steps. Supports their classroom learning with a clear journey mapped out, highlighting subjects and pathways that are important for their future.
Supporting Educators
Dedicate time to personal guidance and 1-2-1 mentoring. We provide a focused foundation and insight into each student's profile, highlighting areas for support, enhancement & future requirements.
| | |
| --- | --- |
| Spring Pod | Springpod is an early careers network for students to explore career paths like apprenticeships & connect with leading employers |
National Careers Service

Careers advice and information on a wide range of jobs & training courses.​​​​​

National Apprenticeships

Local apprenticeship vacancies and information on apprenticeships

LMI For All

LMI for All is an online data portal funded by the Department for Education. It brings together existing national sources of high quality labour market information (LMI) that can inform people's choices about their careers.

Apprenticeships - Get in Go Far

Find out more about apprenticeships and traineeships. Access thousands of opportunities across a range of sectors and employers.

Careerpilot

Find out more about expert careers information and tools for 11-19 year olds, all in one place

Targetjobs

TARGETjobs is the leading website for graduate recruitment in the UK. Combining great careers advice, sector experts, peer to peer reviews and over 3,000 internships and graduate job vacancies every year, over 1 million students trust TARGETjobs to help them in their career.

Amazing Apprenticeships

Amazing Apprenticeships is a leading organisation in the education sector, founded to tackle misconceptions about apprenticeships and promote the benefits.

icould

Find out about jobs from people who are working in them. Videos, articles & quizzes.

Success at School

Explore careers, get the lowdown on top employers, and search for the latest jobs, courses and advice

Top Universities

Find out about University subjects – covering entry requirements, specializations, career prospects and more.

Tomorrow's Engineers

Inspiration, advice and information on the different routes into engineering and the types of jobs on offer.

Go Construct

Information on careers in the Construction industry from graduate jobs to Apprenticeships and everything in between.

UCAS

A wide range of information on universities and how to apply

Which? university guide

What to study, where to go and how to get there.

Buzz Quiz

The Buzz personality profile quiz helps you discover more about what makes you tick and what you're naturally good at.

Not going to uni

Alternatives to university including apprenticeships and other training routes.