Careers Advice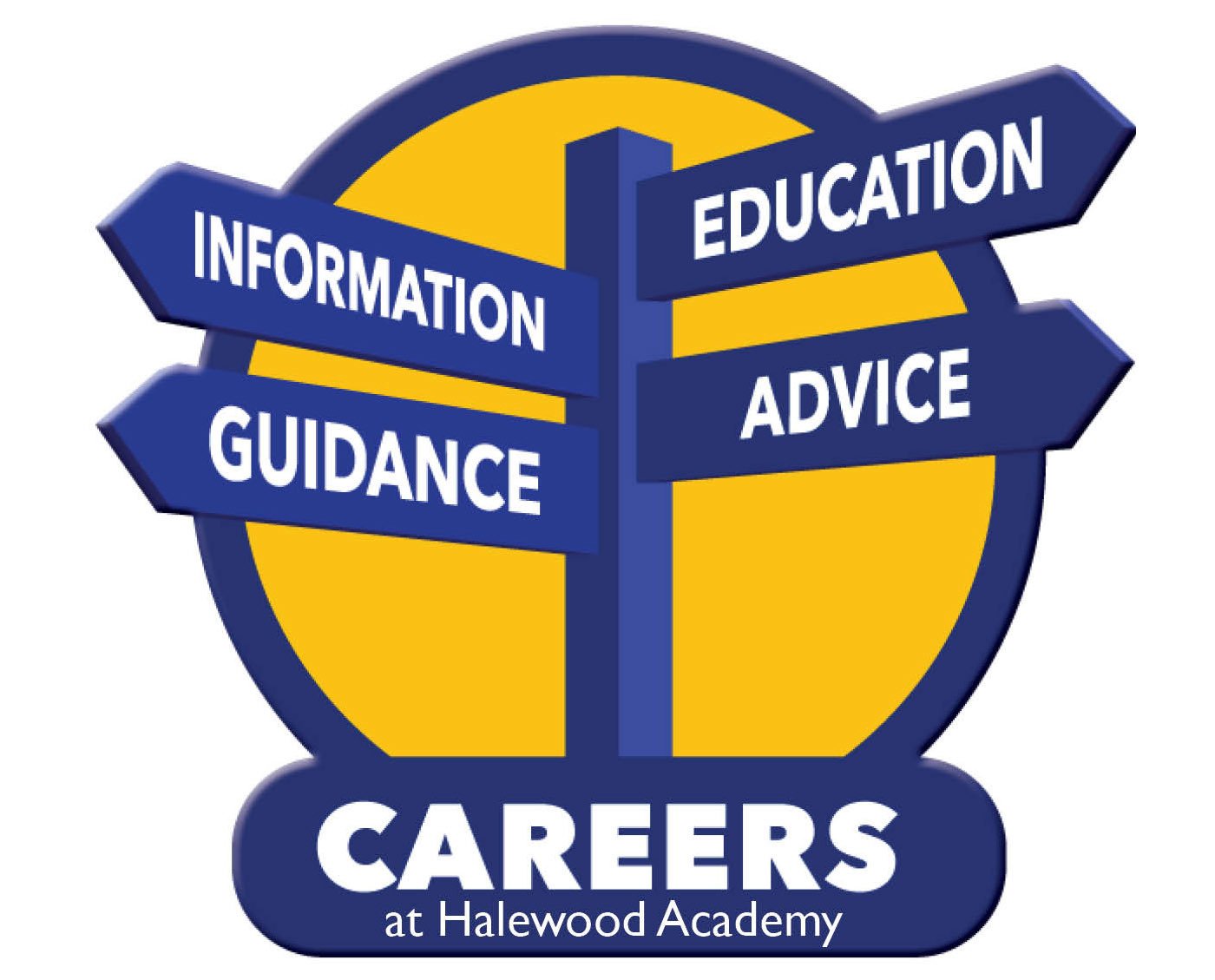 You can find a summary of our Careers Programme below.
If students, parents, staff and employers require information about the Careers Programme, you can contact our full time Careers & Work Experience Coordinator, Lesley MacCallum, who is based on Homebase 4. Students can drop into see Lesley for any careers information including Job search, CVs, applications, voluntary work, post 16 education.
Lesley is available every day before & after school as well as during lunch & break times.
You can contact Lesley here -
LMacCallum@halewoodacademy.co.uk or 0151 477 8830.

Lesley MacCallum (Careers & Work Experience Coordinator)
You can also follow us on Instagram at @halewood_careers/
The Halewood Academy Careers Programme
Here are details of the Careers Programme in place for Halewood Students. All Halewood students will have access to the following:
Work Experience
We would like to share with our parents, carers and students further information in relation to Apprenticeships.
At this time of year, lots of work will be happening in Halewood Academy to help to inform young people about technical education opportunities and how to search and apply for the best opportunities.
In this edition of the Parents and Carers pack, you will find information on how to search and apply for apprenticeships and traineeships, and will find out more about one of the exciting new T Level subjects which was launched this September.
Please follow the link below
https://amazingapprenticeships.com/app/uploads/2021/11/Parent-Pack-November-2021.pdf
Careers Events
Every year we hold a number of Careers Events to give all our students the opportunity to meet with a variety of Universities, Colleges & Training Providers, as well as employers & businesses from different work areas such as Redrow, NHS, Merseyside Fire & Rescue, Titanic Hotel, Astrazenca, Knowsley Safari Park etc to discuss all their post 16 options under one roof so they can make informed decisions about their future career choices.
Other elements of the programme
Employer Partnerships secured with local businesses including Astrazeneca, CIC Ltd, DHL, Morrison's etc; we will be working together on Work Experience for year 10's, supporting placements, group work sessions to support CV'S, Interview techniques, employability skills etc.
Year 9, 10 & 11 to attend a widening participation days to increase awareness of University Life and what can be achieved with good GCSE's Grades etc. Also building links with University of Liverpool to develop enrichment days for all year groups via Shaping Futures, which will include University Insight days for various subjects for all year groups to gain an in depth knowledge of their particular choice.
Shaping Futures with themed University visits, support with potential NEET students, working with subject leaders on subject specific Career Sessions/ University visits.
Various Assemblies on Apprenticeships, Employment opportunities, Progression routes from Colleges and Training Providers.
Lunchtime Career information sessions for year 11 with Training Provider opportunities, Apprenticeships childcare, business, catering, sport etc.
Future Female Leaders, Mentoring Programme with women in business mentoring girls on how to succeed in business, also Peer Mentoring.
Drop in surgery every break and lunchtime for all students for careers information, advice and guidance, progression routes and opportunities available.
All year 11 students interviewed by Independent Careers Advisor on a one to one basis for information advice and guidance. Also Group sessions on Apprenticeships, Progressions Routes, Interview skills etc.
Working with over 200 employers to secure work experience places for year 10.
Careers Education delivered in all years via PSE including CV'S, Interviews, applications to college, employment etc.
Cronton/Riverside Sampling Days for all year 10s attending a full day of Taster Sessions for FE subjects of their choice.
Cronton/Riverside will interview all year 11s who have applied for post 16 courses here at school, discussing entry requirements, progression routes etc.
We work in partnership with Everton Football Club working in the community with various programmes including Pathways to Construction.
National Apprenticeship Week 2022
What is NAW 2022?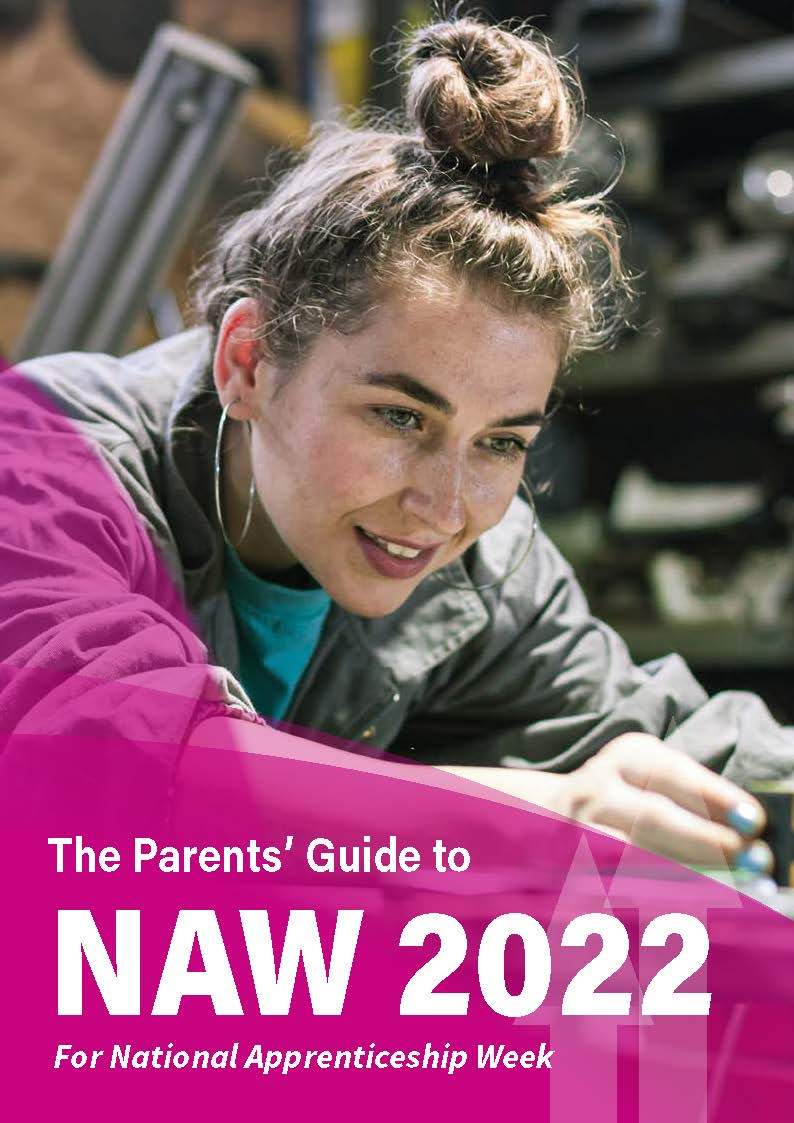 The 15th annual week-long celebration of apprenticeships will be taking place between 7th-13th February 2022.
The week brings together businesses and apprentices across the country to shine a light on the positive impact that apprenticeships make to individuals, businesses and the wider economy.
Please click here for The Parents' Guide to National Apprenticeship Week 2022.
Build the future
The theme for National Apprenticeship Week 2022 will be 'build the future'; reflecting on how apprenticeships can help individuals to develop the skills and knowledge required for a rewarding career, and businesses to develop a talented workforce that is equipped with future-ready skills.
How The School Measures And Assesses The Impact Of The Careers Programme On Pupils
The impact of our Careers Programme is reviewed annually between our Careers' Coordinator and the Senior Leadership Team. The review involves a benchmark exercise against the Gatsby Criteria, a review of Year 10 Work Experience and an analysis of the latest NEET figures for past year groups. The date of the next review is Summer Term 2022.
Careers Resources
The links below will take you to a wide range of careers websites giving you up to date information to help you plan your future.
| | |
| --- | --- |
| Spring Pod | Springpod is an early careers network for students to explore career paths like apprenticeships & connect with leading employers |
National Careers Service

Careers advice and information on a wide range of jobs & training courses.​​​​​

National Apprenticeships

Local apprenticeship vacancies and information on apprenticeships

LMI For All

LMI for All is an online data portal funded by the Department for Education. It brings together existing national sources of high quality labour market information (LMI) that can inform people's choices about their careers.

Apprenticeships - Get in Go Far

Find out more about apprenticeships and traineeships. Access thousands of opportunities across a range of sectors and employers.

Careerpilot

Find out more about expert careers information and tools for 11-19 year olds, all in one place

Targetjobs

TARGETjobs is the leading website for graduate recruitment in the UK. Combining great careers advice, sector experts, peer to peer reviews and over 3,000 internships and graduate job vacancies every year, over 1 million students trust TARGETjobs to help them in their career.

Amazing Apprenticeships

Amazing Apprenticeships is a leading organisation in the education sector, founded to tackle misconceptions about apprenticeships and promote the benefits.

icould

Find out about jobs from people who are working in them. Videos, articles & quizzes.

Success at School

Explore careers, get the lowdown on top employers, and search for the latest jobs, courses and advice

Top Universities

Find out about University subjects – covering entry requirements, specializations, career prospects and more.

Tomorrow's Engineers

Inspiration, advice and information on the different routes into engineering and the types of jobs on offer.

Go Construct

Information on careers in the Construction industry from graduate jobs to Apprenticeships and everything in between.

UCAS

A wide range of information on universities and how to apply

Which? university guide

What to study, where to go and how to get there.

Buzz Quiz

The Buzz personality profile quiz helps you discover more about what makes you tick and what you're naturally good at.

Not going to uni

Alternatives to university including apprenticeships and other training routes.