Latest News
Year 7 Welcome Pack) 2023-24 now available to download.
For the attention of our new Year 7 students starting in September! Congratulations on being offered a place at Halewood Academy, you will be the largest year group that we have ever had. Please read the booklet as it will provide you with lots of important information about life at Halewood Academy.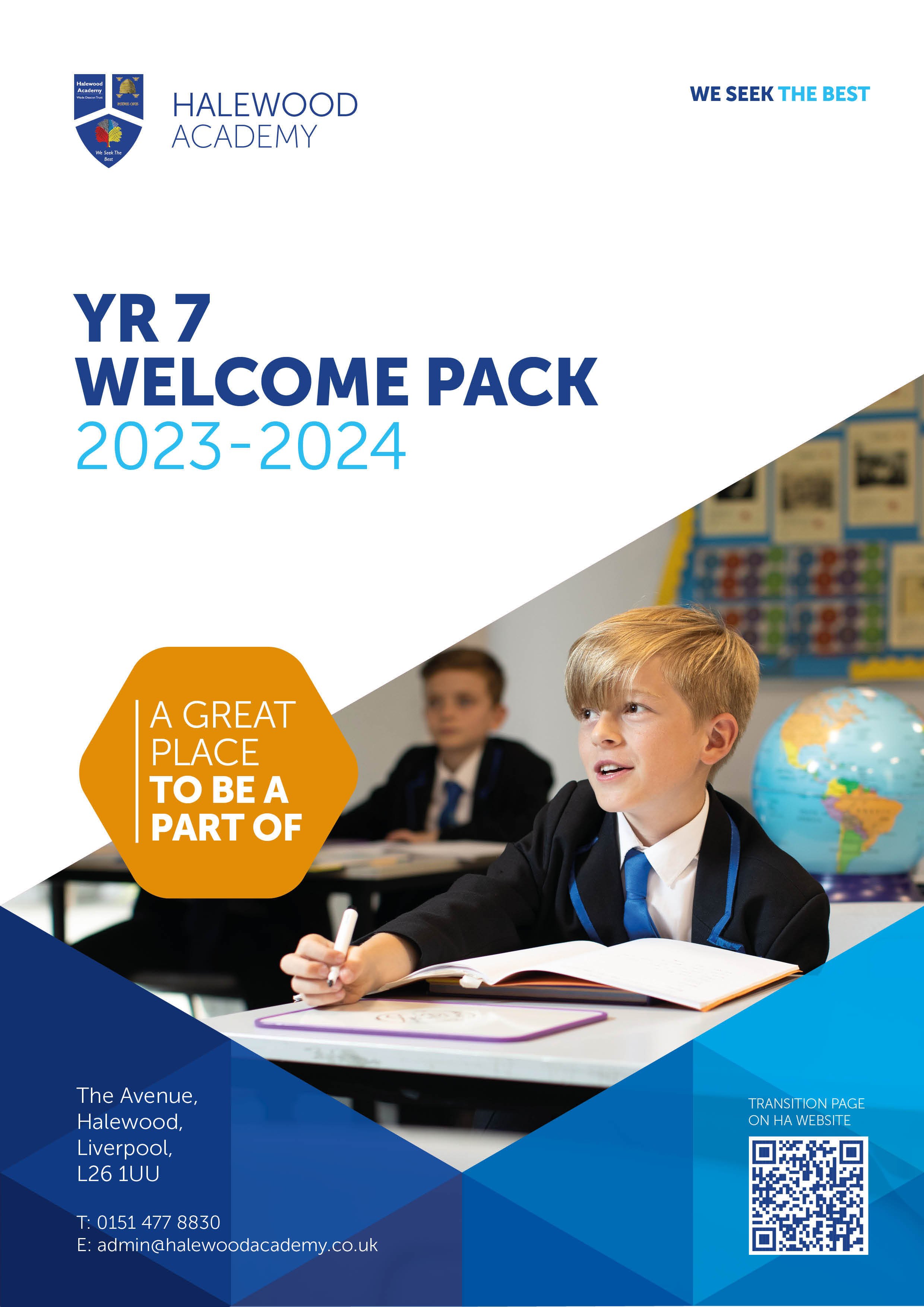 As a school, we offer face-to-face transition meetings to each feeder school. These allow key members of our transition team to reassure and meet our new arrivals and importantly provide an opportunity for them to ask any questions they may have and any particular support each child needs or requires.
This provides students and parents/carers the relevant information and support that their children will need when they join us us in September 2023.