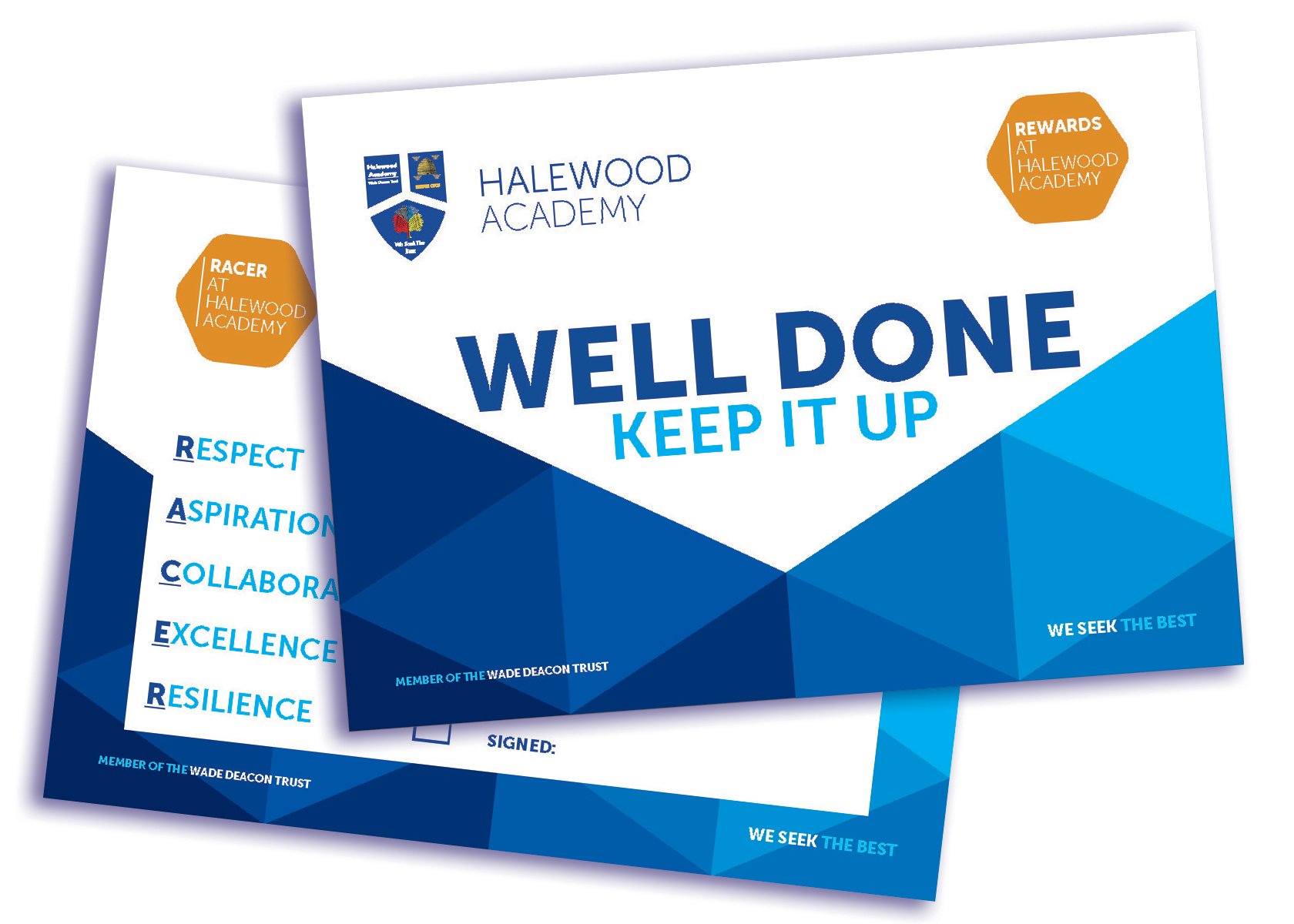 Postcards – All staff will be issued with postcards which can be awarded to pupils for work in lessons, conduct around school or wider contributions.
Letters – A letter home, from a member of the Pastoral team or SLT can be requested for pupils who are consistently demonstrating the RACER core values of for meeting certain thresholds relating to ATL 1's.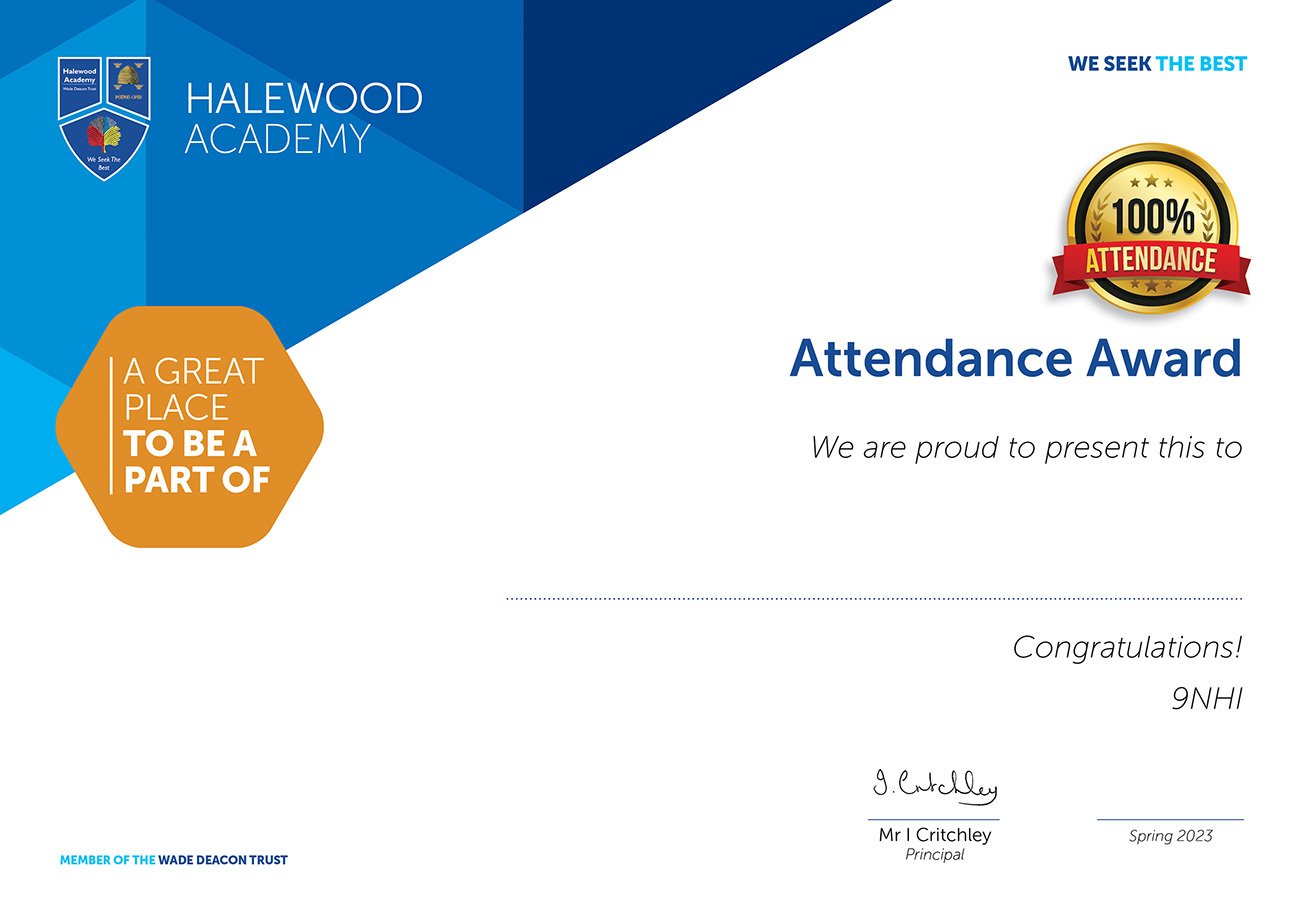 Certificates – Certificates can be awarded for a range of achievement including good work, positive attendance and for awards in assemblies.
At Halewood Academy you will be rewarded in a range of different ways for following our core values and behaviour code, working hard and attending regularly.